How To Make Your Website SEO Friendly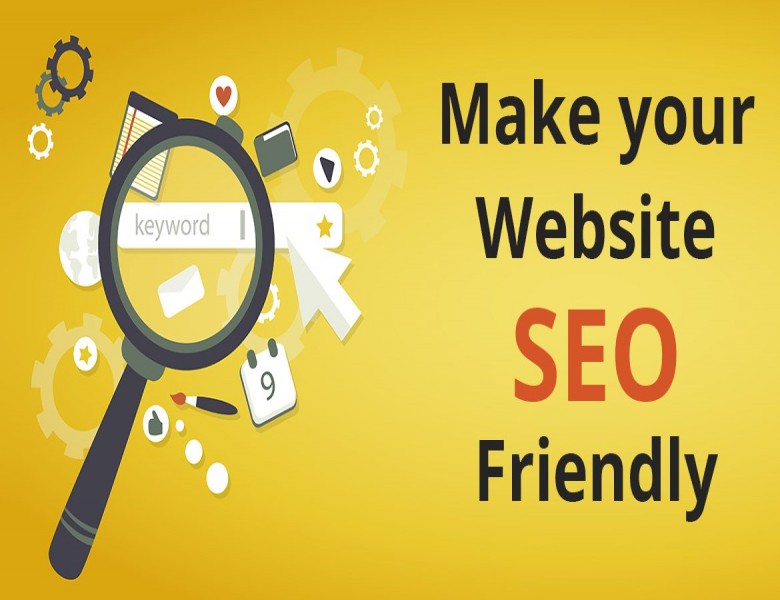 When you start an online business, the first thing which comes in your mind to build a strong SEO friendly website. As we all know that a good SEO friendly website leads to good business and it is an important ladder for the growth of your online business. Although, it is not very easy to build a site with good SEO, by hiring SEO freelancer you can make your work easy and effective. They know the step by step procedure to build a site that is capable of making a good business. There are several things which contributes to a
SEO Friendly Website
such as an effective and targeted keywords, a strong meta description, making a website which is compatible with mobiles, checking and analyzing the rank of website regularly, producing the fresh and unique content, doing guest posting for your site,
Hire Dedicated SEO Expert
increasing the site's speed and optimizing the images.
Strategy For SEO Friendly Website
Embedding the Keywords
The basic point to implement for a good SEO strategy is the use of keywords. For this, first, you need to search a strong and searchable keyword. Then you need to implement that keyword in your content so that it appears on the searches. When you look for a keyword, try to search a keyword of low search volume but high monthly searches. The keyword with the lower search volumes indicates that they are less competitive but gives a good number of searches.
Best SEO Service
 will boost the ranking of your web pages in the web searches. Try to get a long-tailed keyword as short keywords are used by everyone and this will decrease the chances of your website to rank higher. Long keywords with more specific information will lead your content to rank higher and there will be more chances that the visitors will be interested in your product.
Writing A Strong Meta Description
A meta description is the one or two line short content which is visible under the clickable web page headings in the search results. It gives the user a brief description of the content you have provided. Your meta description should be short and concise. You can insert some of your keywords here. 
Making A Mobile-friendly Website
Most of the people use smartphones to browse the internet instead of desktops and laptops. So, it is very important that you make a site that can be easily accessed on a smartphone. If you do not have a mobile-friendly site, this will have a negative impact on your business and will lead to the downfall of your ranking.  
Improving The Speed Of Your Website
If you are a user, you would like to get the desired information immediately. You are not going to wait for any site to load. Instead, you will switch to another website to get the desired information. The speed of your website is an important factor which the search engine robots consider while giving the rankings to your site. You can hire SEO freelancer for increasing the speed of your website. They have the advanced
Digital Marketing Tool And Techniques
that will make your website more user-friendly and attractive.
These all basic but important factors contribute to the growth of the business. All you have to do is to keep them in mind and plan your strategy accordingly to get the best results.